Can you think of a scenario when cookies do not provide comfort? I cannot.
Cookies are simple yet complex, nuanced with echoes of vanilla or spice. They are tender and chewy, yet firm around the edges. They can be singular. One can make us whole again. If one cookie is not enough, there are others. It's how they are made.
Cookies have also changed. While my heart still holds true to the classic chocolate chip variety, my baking has shifted over the years, incorporating more whole grain flours, healthier fats, and less sugar, so naturally the variety of cookies I consume has changed as well. And not only me. As a nation, as a family, as food bloggers, there has been a collective awakening about food in recent years that I've enjoyed being part of.
Especially around this time of year, we're looking for foods to be more wholesome. It doesn't mean we don't indulge now and again, but there are solid alternatives when a craving strikes. Like these cookies from Tim and Shanna's debut, The Einkorn Flour Cookbook.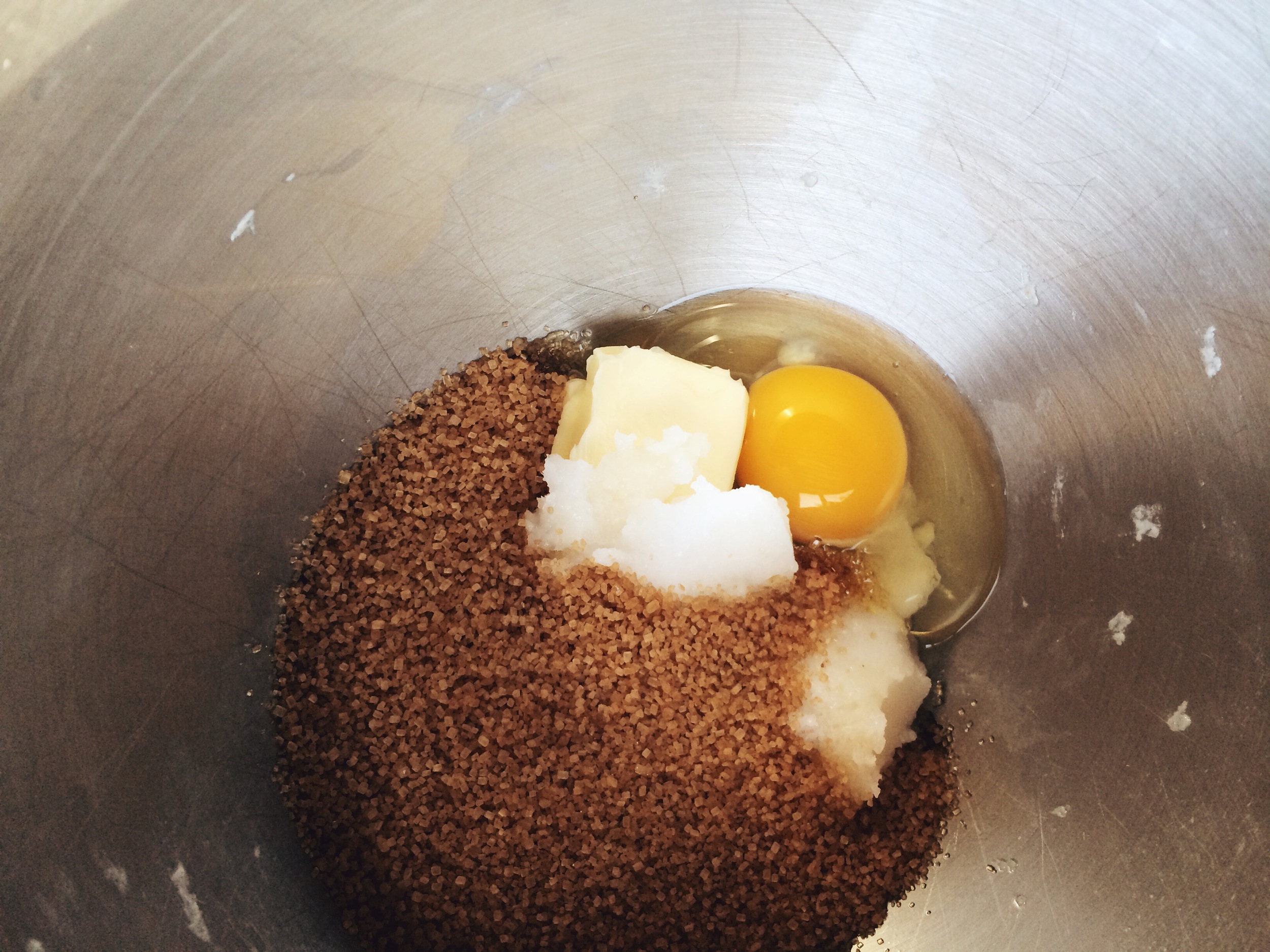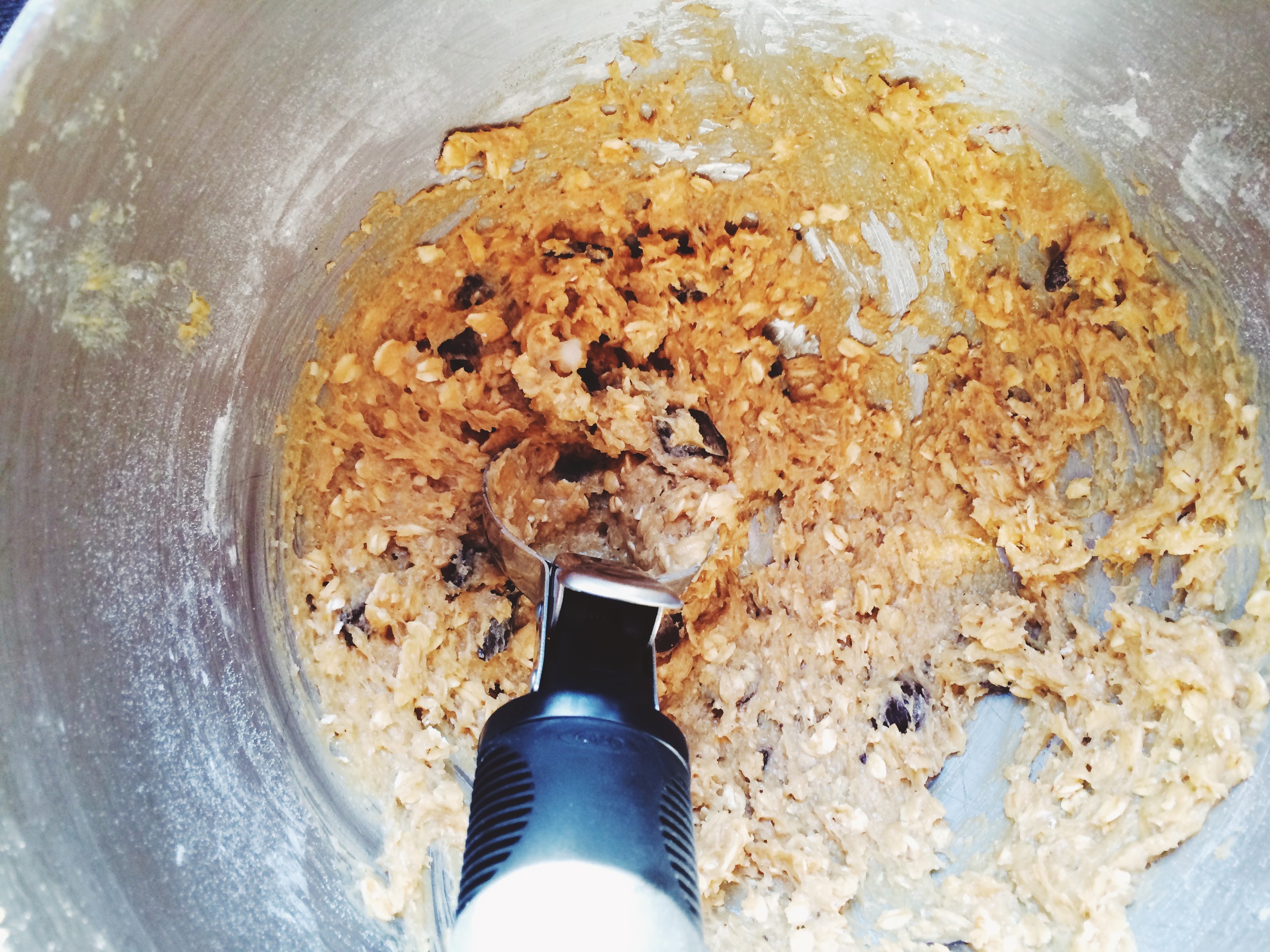 Our entire relationship was made possible by the internet, I should note. I reluctantly joined Twitter when a friend (the same friend who encouraged me to start blogging) said at the very least I should create an account and claim my name before someone else does. Fair enough. That was February 2010. In the months that followed I, also reluctantly, began sharing posts and replying to tweets of bloggers I admired. Over a long period of time (we're talking years, not days or weeks), I even became friends with some of them.
That's how many of us food bloggers got to know each other at first. It was an easy way to have a short conversation or say hello without screaming "be friends with me!" in an obnoxious fan kind of way. Shanna was one of those people. Tweets turned to reading each other's blogs. Reading turned to emails. Emails turned to one crisp afternoon in Chicago when we finally met face to face (along with her husband Tim, Erin, and Alex and Sonja, too!). So now we're real life friends, which is the best. I love that about the food blog community.
So you can imagine my delight when this cookbook arrived at my door. And after I'd read through it, made my notes, and ordered a bag of einkorn flour, I settled on cookies. And when I took a bite, standing alone in the kitchen gazing out at the trees beyond my kitchen window, I sensed a poem should be found and the search began. It's title then, is entirely appropriate.
Search
TRANSLATED BY JACQUELYN POPE
Wandered tonight through a city
as ruined as a body with broken
ribs and a bared heart. Looked for you
there with cookies in my pocket, searched
for a sigh, for movement in demolished
streets and alleys. Tonight
since I'd forgotten for a moment where you are,
I searched for you with hope in my bones.
But no matter how I lured you with my voice
and my eyes, walls of debris
grew up steadily around you, cellars seemed
to creep around you. I remained alone
with those cookies in my pocket
and kept calling and walking.
Source: Poetry (May 2010).
In this poem we return to comfort. The cookies in the speaker's pocket are desperately needed on a cold night when she is wandering through a ruined city. A war? An earthquake? A relationship broken into pieces? We might never know, but the cookies are symbolic enough to trigger memories in each of us. Whether we're sitting around our childhood table dunking cookies in milk, smearing rounds with ice cream, breaking a off a warm piece to share with our spouse, or walking around a deserted city with crumbs in our pockets, cookies lead us home.
GRANDMA'S OATMEAL CHOCOLATE CHIP COOKIES
Einkorn was new to me until Tim and Shanna introduced it on their blog Food Loves Writing. Although I don't have gluten sensitivities, I do appreciate having a variety of flours to call on in my baking.
These cookies bake up thin, crisp on the outside where the edges turn a bit golden, and tender in the middle. The hint of coconut reminds me faintly of one of my favorite girl scout cookies, Samosas, but far more healthful. The chocolate adds a nice decadence, too.
Recipe slightly adapted from Tim and Shanna Mallon, The Einkorn Cookbook
1/4 cup butter, softened
1/4 cup coconut oil, softened
1 cup cane sugar
1 egg
1 teaspoon vanilla
1 cup all-purpose einkorn flour
1/2 teaspoon salt
1 1/2 cups old-fashioned oats
3 1/2 ounces dark chocolate, chopped
Preheat oven to 325 degrees and line two baking sheets with parchment paper or a silpat. In a large bowl, use a wooden spoon to sir together all ingredients except the oats and chocolate, until well mixed. Finally, add the oats and chocolate and stir until just combined.
Drop dough by the spoonful onto prepared baking sheets, leaving at least an inch between cookies (they will spread). Bake for 12-15 minutes, rotating sheets halfway through, until firm and golden.
Makes 20 cookies